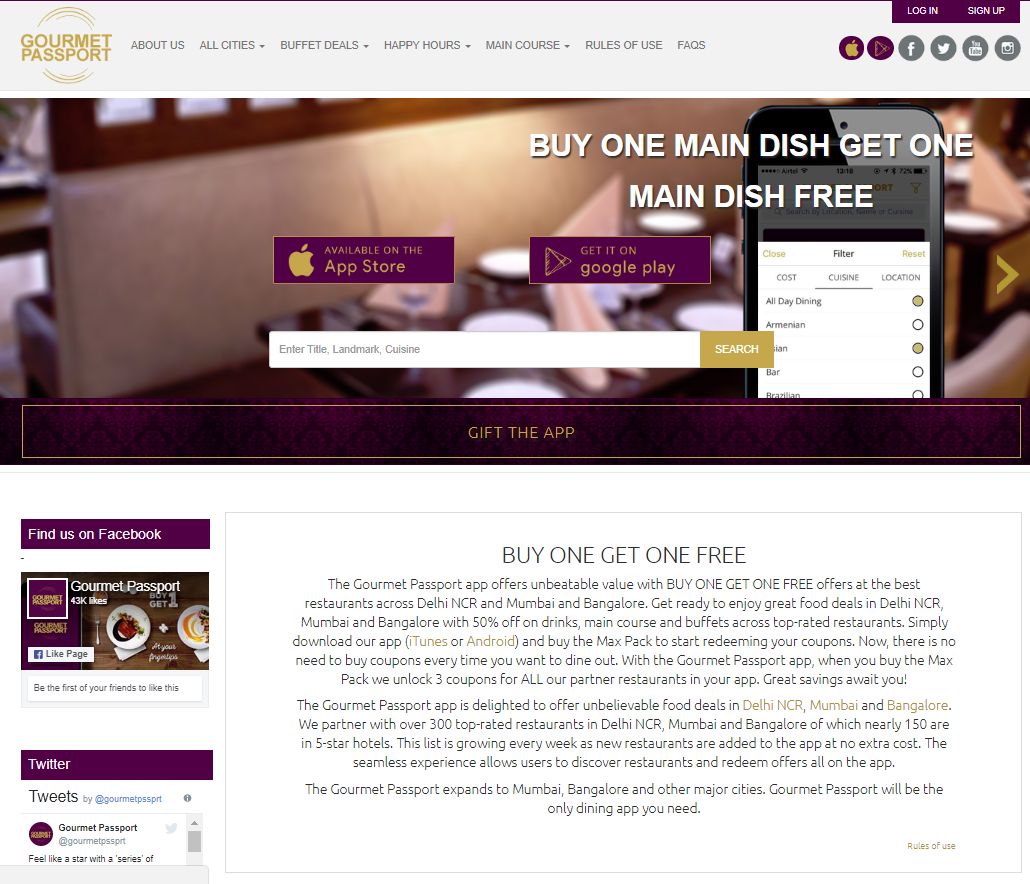 It entitles you to 594 "Buy 1 Main Course, Get 1 Main Course Free coupons across 198 restaurants in Delhi/NCR and Mumbai.
Client:
The Gourmet Passport
Date:
May 14, 2015
Website:
This is a Delhi based company providing great deals on dining out. The website is both the front end and back end for iOS as well as Android based mobile apps.
This is a completely customized Drupal Installation with a custom theme and custom PHP code to server high demand mobile apps in the back ground as well as manage complete user back end for these apps.
This projects complete API's services for running both iOS and Android apps was designed and coded by our team.
Our company provides this portal with Design, site implementation and custom software development along with server hosting, backend services and also complete offsite management, through in house dedicated resources.