Drupal, trusted by thousands of organisations in the world, is considered the number one content management system.
We, at Openlogic Sys, are the specialists in Drupal development, and have successfully deployed several custom Drupal based websites.

Why Drupal?
It has the speed and flexibility to build & handle large & complex websites.
With no licensing fee, you can get world-class design & layout at a highly affordable cost.
There are over a million websites up and running on Drupal.
Drupal websites are scalable and allow customizations that no other platforms can.

Drupal Development in Delhi
We, Openlogic Sys, are a boutique Drupal development firm in Delhi. We handpick our projects, ensuring 100% dedication, timely delivery and satisfactory work.
Our team of Drupal developers bring in their expertise, while ensuring we deliver your vision exactly how it is. We ensure that we put together a website that meets your core business requirements, is user-friendly and easy to use & maintain.
We offer support to ensure your website is always up-to-date & is fully secure. We help the site editors that are unfamiliar with Drupal's layout as well as offer assistance with new functionalities.
Whether you need a Drupal based website built from scratch or you want to add a newer functionality to your website, our Drupal development services are there!
Custom Module Development
Drupal has a rich set of APIs that can be used to develop sophisticated custom modules. We have developed several powerful modules, each targeting a specific business problem, for our existing clients.
If you're a new client, we can discuss how we can help. If you've been unable to find an exact module for the functionality you need in your website, it's time to talk to us. Contact us today for a free no-commitment consultation!
Drupal Hosting, Maintenance & Support
Openlogic, besides providing custom Drupal development solutions, also provides easy to use access to the websites for our clients, so even a layman can easily work around these websites & perform day-to-day business operations.
We make it simple enough for even an 8-year old to operate the website.
We create custom views so as to fulfil the client's need, otherwise impossible to achieve with normal drag and drop development services.
Custom Drupal modules offer a simplified access to achieve client's requirement.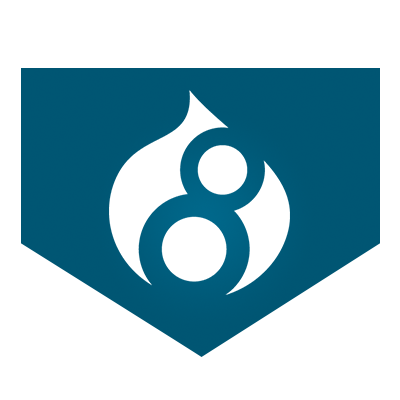 What We Offer:
Strong CMS based websites
Easy-to-use access to clients for admin controls
Simple processes of editing and updating website content
Custom views to fulfil our client needs
Custom modules for a simplified access to fulfill client requirements
Strong database team support
Auto-update features for the existing modules
Timely delivery of projects
Drupal Projects
If you're looking for a drupal development firm in Delhi that can be your most trusted source for all your technological challenges, you need to get in touch with us. We make website development & management easy for you, so you could focus on your actual business!
Client

The Draw Pad

Date

September 2, 2020

Website

As top Drupal Developers of Delhi NCR, we worked on the website of The DrawPad – a premium interior designing institute run by Delhi's top luxury […]

Client

Navdeep Edu Hub

Date

February 19, 2020

Website

Client

Swan Tour Canada

Date

February 19, 2020

This is a new site, designed & custom coded by our team. It's a travel website with complete customization of Drupal as its CMS. This too […]

Client

Sankalp India

Date

September 30, 2019

Website

This is a Delhi based company providing great deals on dining out. The website is both the front end and back end for iOS as well […]