Jewels of Jaipur offers one-of-a-kind heritage jewellery from Jaipur. They specialize in Jadau diamond polki jewellery. At OpenLogic, we specialize in WordPress development & we crafted a simple & robust website for Jewels of Jaipur using WordPress.
Client Requirements
The client wanted a simple one-page website layout on what their brand is about & discussing some important USPs of the Jewels of Jaipur brand. Considering their brand is all about the beauty & grandeur of the precious stones they deal in, we needed to ensure their website delivers the same intent as of their products.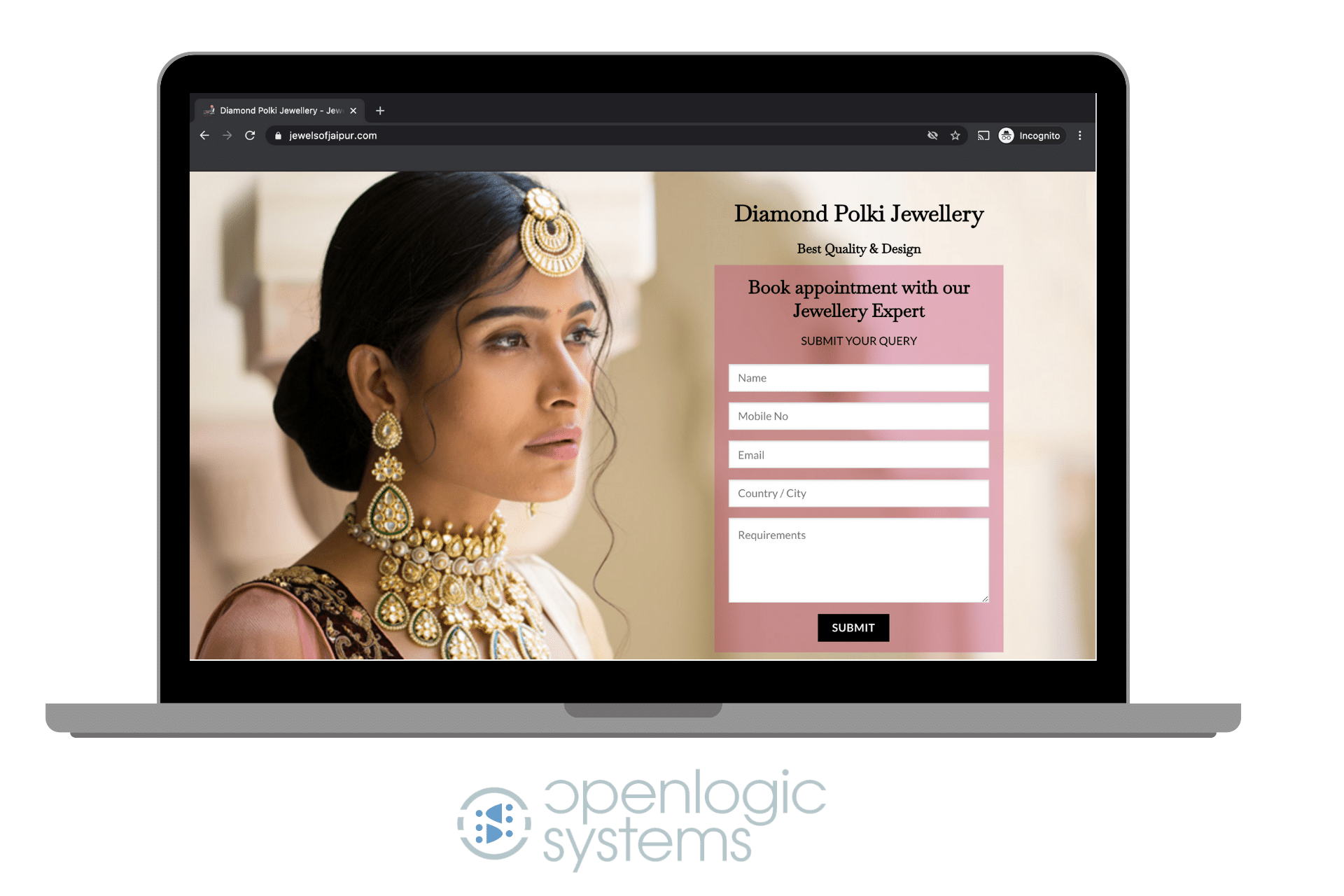 Why WordPress?
As WordPress developers in Delhi NCR, we have worked on several websites using the WordPress platform. A few of the benefits WordPress offers is that WordPress websites are relatively less expensive & are excellent for making business websites that have a few pages & important elements for lead generation.
By using plugins, it's possible to add dynamical features to the websites including site optimization, SEO optimization, landing pages, optin-forms, and many more. At OpenLogic, we even have e-commerce websites with a catalog of more than 10,000 products built in WordPress. See our WooCommerce Portfolio here.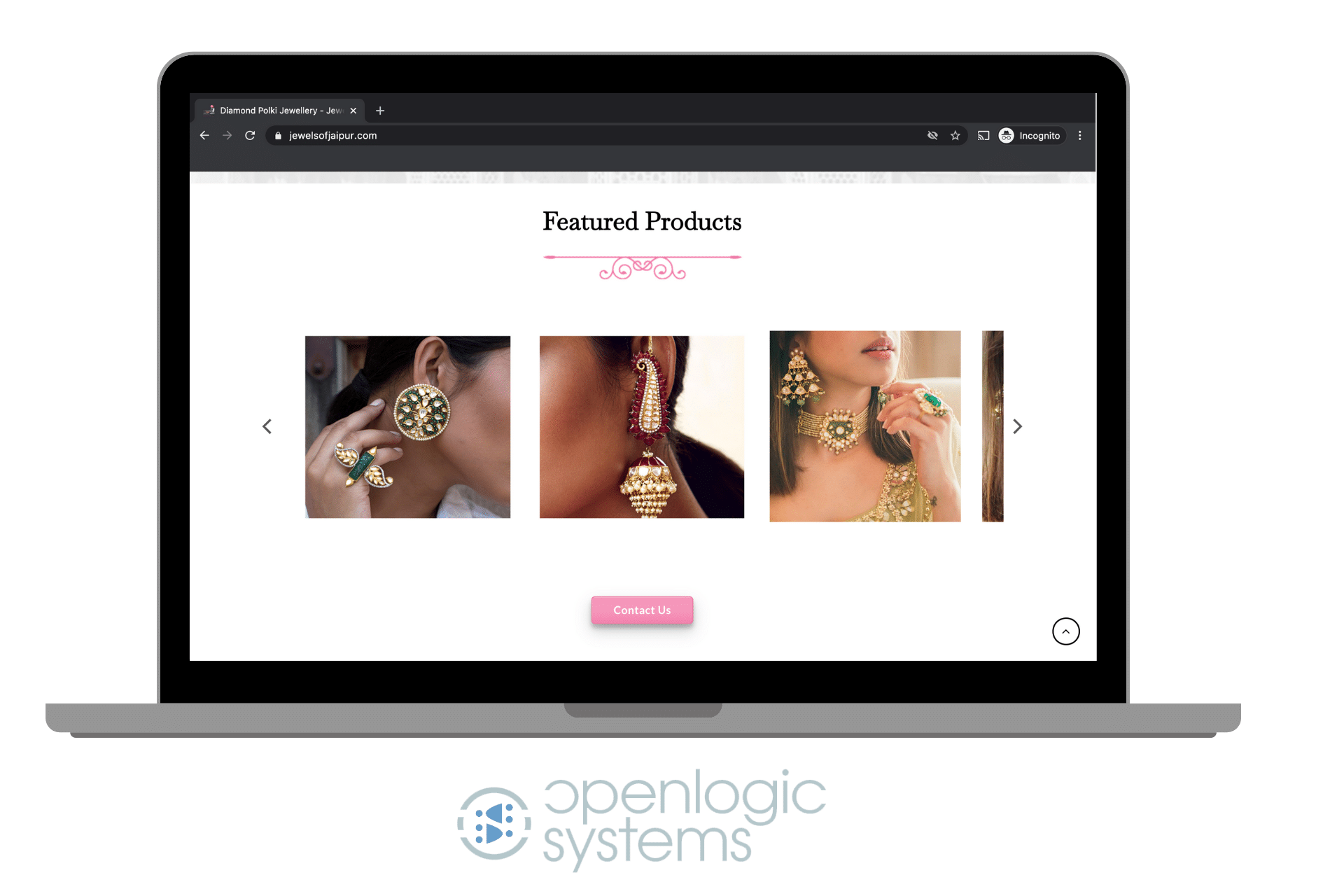 Result
For Jewels of Jaipur, we collected all the information the client needed to deliver through the website and put it together in the form of a landing page. You can see a lot of forms, CTAs and even, opt-in forms in action – all directed to generate leads. Do check out their website to see how the final product looks like!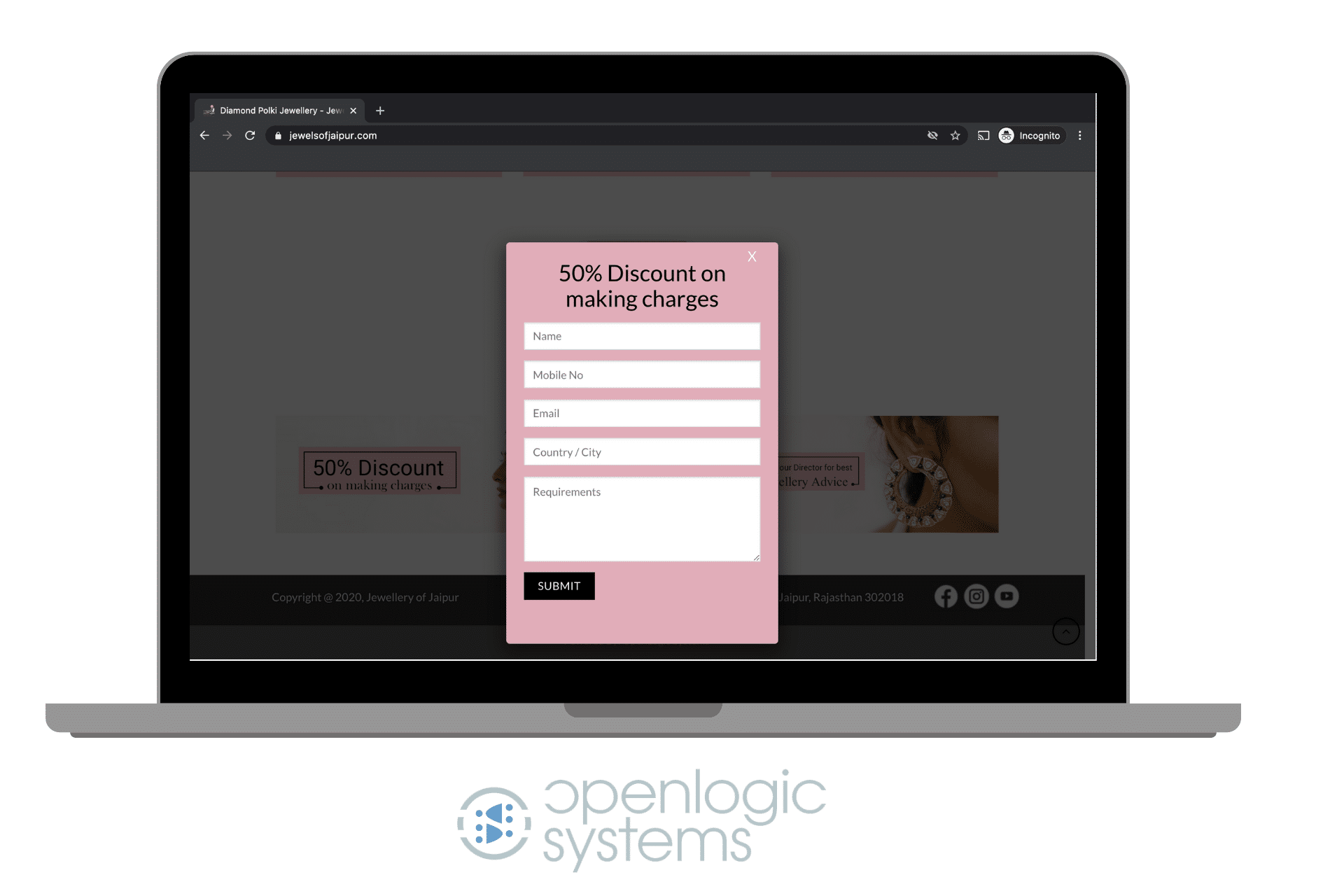 Would you website look like this if you choose as your WordPress developers in Delhi? Definitely not! At OpenLogic, we're proud to deliver websites unique to our client's needs. We have worked with a number of businesses in Delhi & we understand each want & deserve their unique presence. As a result, each website is unique to its business requirements & brand. Connect with us today to discuss more about your business website!